We offer two different styles of gutters, the classic K-Style gutter, and the traditional half-round gutter. They come in galvalume-steel, copper, and 29 aluminum colors. You can view available colors here. All of our gutters are custom-made on site.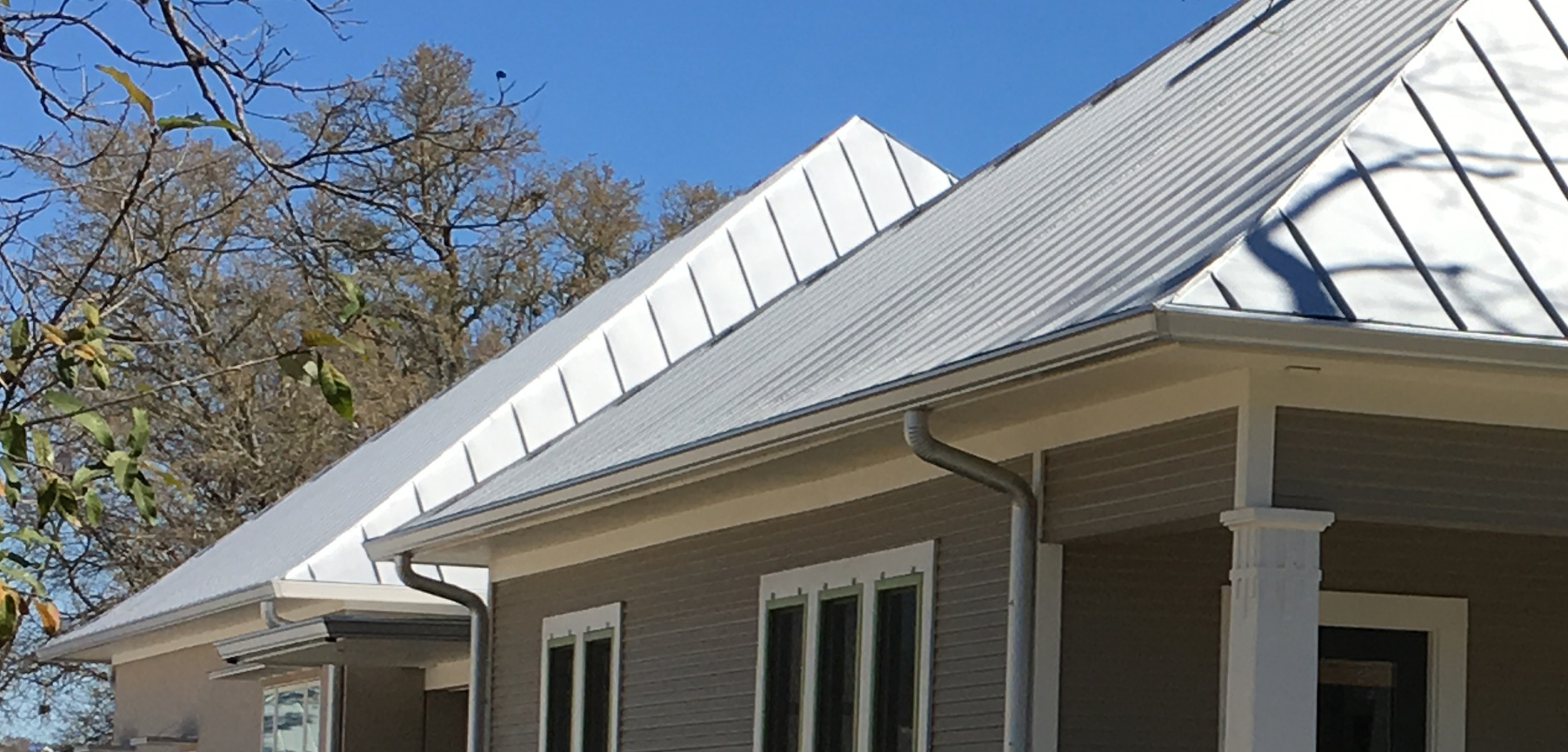 Our K-style gutter is 6-inches, which carries 40% more water than the common 5-inch K-style gutter. It requires fewer downspouts and is attached with an internal hidden hanger and screw. Gutterman always installs the gutter behind your roof's drip edge to ensure that no water will get behind the gutter and damage your fascia. The K-style gutter comes standard with 3x4 inch downspouts. 4-inch round downspouts are also an option, for a slight price increase. This is a popular upgrade for those looking for a more distinct style. Inquire about our two styles of leaf-guards to make future maintenance a breeze!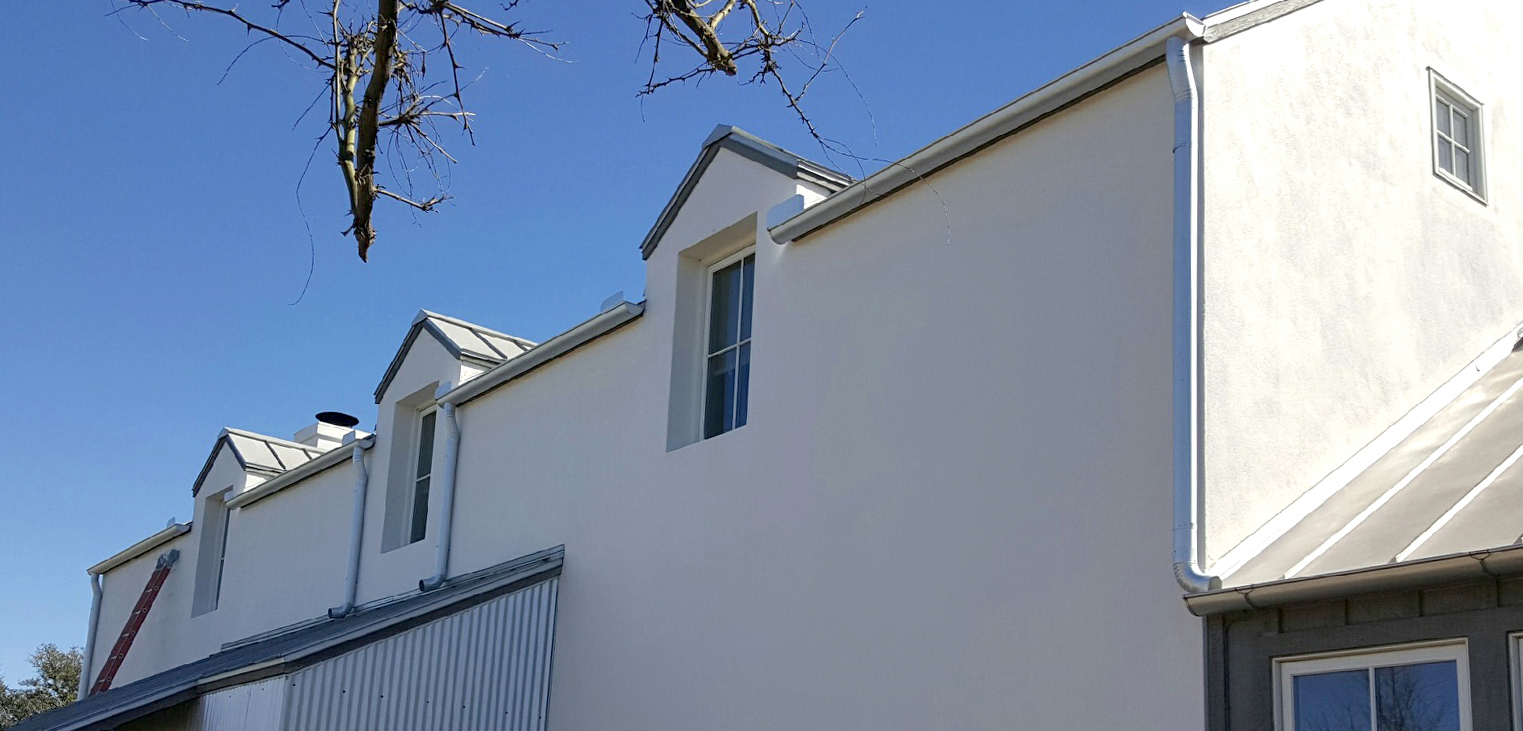 Gutterman has the only half-round gutter machine in the Hill Country. That means that our half-round gutters are truly seamless, as opposed to the 20 foot sections our competitors use. Our Bear-Claw machine runs 6 ½ inch seamless gutter with a patented pocket lip to prevent "tiger striping." It is fastened with our exclusive internal hangers for superior support strength and is the strongest hanger on the market. We use 4-inch round downspouts with our half-round gutter.